News
Details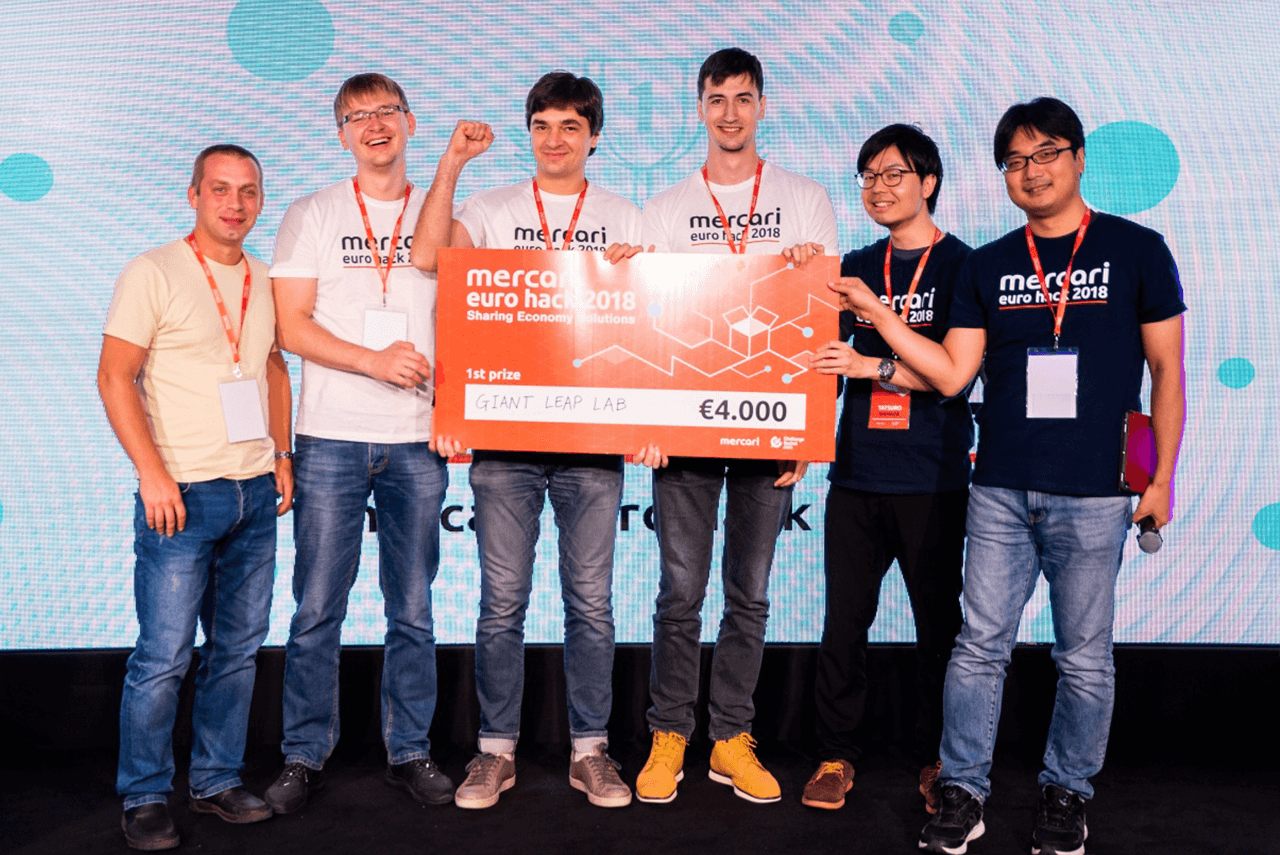 Giant Leap Lab received the first prize at Mercari Euro Hack
2018

hackathon held October

20

–

21

in Warsaw, Poland!
Mercari Euro Hack 2018 hackathon was an amazing event dedicated to solving sharing economy challenges. 30 teams from 12 countries worked on their projects and pitched their ideas on stage. We are happy that our innovative solution based on machine learning looked attractive and perspective to the judges and our colleagues and secured the first position at the hackathon.
Details
Giant Leap Lab attended The Next Web conference for
IT

professionals in Amsterdam
Giant Leap Lab is attending the TNW conference in Amsterdam these days. It's a large event with thousands of participants who come for networking, hearing about new trends in IT, sharing their own ideas and news, and of course having some fun with their colleagues. Happy to be here! Join!
Details
A new add-​on for Brainy Filter is ready for download
Meet our new add-​on to Brainy Filter extension for OpenCart. It's called Brainy Filter SEO. It manages the way Brainy Filter generates URLs. You can make the URLs prettier with more relevant keywords for search engines.
Details
Giant Leap Lab attended The Next Web conference for
IT

professionals in New York City
Giant Leap Lab took part in The Next Web conference for IT professionals held in New York City. We enjoyed great talks about the current and future tech trends, discussions on variaty of topical issues, and networking with fascinating people from IT, marketing, art, and business.
Details
We have released a brand new module for PrestaShop!
Using PrestaShop? We have a new module for you called Savvy Search Autocomplete. Savvy Autocomplete is a truly advanced module that can improve usability of any online store. The module shows a lot of data relevant to typed words like attributes, tags, categories, products with pictures and descriptions, and even links to text CMS pages.
Details
Our module Savvy Search Autocomplete for PrestaShop has been selected as one of the top modules in the category Best module for navigation! It now has the "PrestaShop's Favorite" badge and will be included into the "PrestaShop's Favorites" selection, which will be regularly featured on PrestaShop Addons throughout 2018.
Details
Upgrade to Brainy Filter
5

.

0
Brainy Filter 5.0 is available for download! It's a major update that includes significant performance improvements for large stores and completely redesigned user interface for the backend. It's much faster and much more friendly now!
Details
Meet Giant Leap Lab in New York on The Next Web conference!
Giant Leap Lab is heading to NYC to participate in the TNW New York conference! It's an invite-​only event gathering a thousand of leading IT professionals from all over the world to discuss the future of the digital technologies. Join us there!
Details
Get the new version of TimeWorked
4

Joomla! extension to track your time efficiently
The new version of Time Worked for Joomla is ready for download! There are a few new nice features requested by our customers and several bug fixes.
Details
Giant Leap Lab becomes a partner of Ukraine-​UK
IT

&

Tech Startups Roadshow

II
Giant Leap Lab becomes a partner of Ukraine-​UK IT & Tech Startups Roadshow II that will be held on December 15, 2016 in London, UK (Google Campus). Join us!