Quick Con­tact
Our cus­tomers say we rock! ;-)
"I chose Giant Leap Lab after talk­ing to one of their clients that used this com­pany on many web­sites. This client was very pleased with the results and value received. I've now been using Giant Leap Lab since early 2009 on a vari­ety of web­sites, soft­ware projects, and other tasks. They are very pro­fes­sional. The team always does qual­ity work."

Greg,
Founder/​Owner,
Sierra Blanco Systems
"The tal­ent at Giant Leap Labs is top notch. They built my web­site in a few days, bet­ter than I requested, and well within my bud­get. They are afford­able, easy to com­mu­ni­cate with, knowl­edge­able and care. You will be delighted."

David DeTof­fol,
DeTof­fol & Associates
Our Software
In this sec­tion we would like to share some soft­ware we develop. These are going to be var­i­ous tools we use for our projects and since we have such a noble goal as mak­ing the web look bet­ter we share these things with you ;-)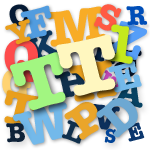 True Typog­ra­phy is a sys­tem plug-​in for Joomla! CMS that aims to pol­ish texts improv­ing the qual­ity of typog­ra­phy as much as it is pos­si­ble on the web. The plug-​in parsers the entire page and thus it fixes not only the arti­cle con­tent but also all other texts regard­less of where they are dis­played. Need­less to say that this is not a uni­ver­sal panacea and good qual­ity stylesheets are still a must.
Worked­Time for Joomla! CMS is a per­fect com­po­nent for report­ing worked hours. This is a handy tool for employ­ees to log the time they spend for their tasks and great soft­ware for man­agers and book­keep­ers to pre­pare pay­rolls and invoices for their clients.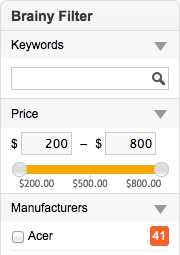 Brainy Fil­ter for Open­Cart is a well thought out and excel­lently made mod­ule that allows fil­ter­ing prod­ucts by brands, prices, avail­abil­ity, and prod­uct attrib­utes. We've made it because we needed it for our Open­Cart projects and couldn't find any exist­ing exten­sion that would match our needs.